New Home Construction
113 Shanna Lane
Beautiful 3 br, 2.5 baths, 1600 square feet and attached 2 car garage.
Front View
Custom built, gorgeous stone and vinyl Craftsmen style home, privacy in a cul-de-sac.
115 Shanna Lane
3 br, 2.5 baths, 1780 square feet, 2 car garage, stainless steel appliances, granite & hardwoods
Horse Mountain Road
New construction just beginning in town on Horse Mountain Rd, near the park and rec center.
New Home in Shelbyville
111 Shanna Lane
Custom 3 br, 2.5 bath, 1580 square feet, large lot and attached 2 car garage.
Inviting kitchen
Cabinets with plenty of space, stainless appliances and laudry room with door.
Country Sink
Beautiful large sink with black fixtures and granite countertop.
Patio and Porch
Grill outdoors on a new patio, yard backs up to farm, pedestrian door to garage.
Bedford Falls
New homes on Midland Road
Midland Road
Choose your colors and upgrades.
Country Living
Homes in Cascade School District.
Large Lots
Great location for raising a family.
New Home in Bell Buckle
New in Bell Buckle
Beautiful ranch with 3 br, 2 bath, expandable upstairs and attached 2 car garage.
Open Floor Plan
Tons of space with this open floor plan, zoned bedrooms and separate laundry area.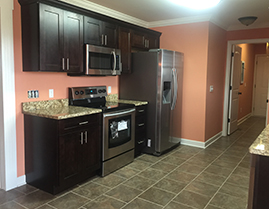 Country Kitchen
Tile floor, granite counter tops and large country sink with a view!
Beautiful Hardwood
Upgrades at your request, hardwood, tile stainless appliances and more!
Our team of professionals will answer questions you may have concerning building a new home!
We will go over everything from building location, building permits, warranties, standard features and upgrades, energy saving features, community regulations, inspections, time of completion, and pricing. We introduce to our building team and trained professionals so you know who to contact at different stages of the building process.
---
Local Projects
Big Springs Road, Bell Buckle

Maxwell Chapel Road Unionville

111 Shanna Lane Shelbyville

113 Shanna Lane Shelbyville

115 Shanna Lane Shelbyville
Our Design Process
Phase 1:
Initial Consultation
Together we talk about your dreams and your needs.
Phase 2:
Project Proposal
Deciding what is affordable for you and your family.
Custom floor plans or something you found and love.
Construction begins and we plan to be on time and under budget!
Building Information
All aspects of your new home's location will be checked, utilites, sewage/septic, zoning, permits.

---
After preparing the site, we'll pour the footers and foundation, then framing, plumbing, electrical & HVAC.

---